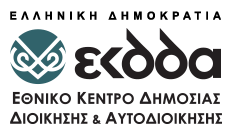 Herewith I announce my appointment to the teaching staff of the National School of Public Administration and Local Government! This assignment is linked with the design and operation of an innovative legislative drafting laboratory.
The goal is to train the next generation of public administrators in the use of open technologies and tools for legislative drafting, such as diverse legislative XML variations and editors, that have the potential to promote public accountability and transparency. Moreover, the lab shall promote the digital transformation of public administration through dissipation of relevant knowledge and skills.
Watch out for frequent updates!
*******