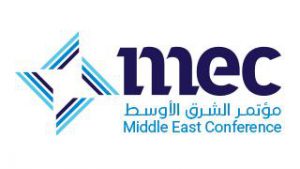 I am delighted to announce that my paper has been accepted for presentation at the Inaugural Middle East Conference in Doha, originally planned for 20-21 April 2020. Unfortunately, also this conference has been postponed for reasons related to the outbreak of the COVID-19 virus. Below the outline of my presentation.
"Digital transformation of Middle East administrations using a crowd sourcing approach"
by Fotios Fitsilis, Scientific Service, Hellenic Parliament
With the Middle East being the actual birthplace of bureaucracy, the latter has historically developed to a dominant institution of governance in the region [1]. In recent years, new technologies and advanced algorithms may disrupt traditional evolution of established bureaucracies, a process that is widely known as digital transformation [2]. On the other hand, digital transformation of governance institutions can be largely linked to the availability and production of open data [3]. Hence, in order for Middle East administrations to advance swiftly, a yet unknown number of internal processes need to be transformed to produce legal documents in open data formats [4].While open data production can be streamlined to become a standardized process, it is work intensive and puts additional pressure on administrations due to issues related, among others, to scarce resources, internal resistance to change and inappropriate organizational structures.
To overcome these issues, an open-source crowd sourcing platform has been created and tested under real-world conditions. It constitutes a scientific initiative for the mass processing and analysis of parliamentary and governance data. It builds upon the idea that a decentralized group of people can be more than the mere sum of individuals. The team consists of a rapidly expanding circle of people from a wide spectrum of disciplines. It currently consists of more than 30 members in 7 countries, who are virtually linked through an online exchange platform.
A 10-step pipelined process has been developed to process administrative documents in large scale. OCR (Optical Character Recognition), data transformation and validation processes are applied following a rigorous data collection first step. Large parts of the process are decentralized, thus enabling the use of crowd sourcing as a processing method. Processed document packages pass through a final quality control step, while the -now open- documents with their respective metadata are entering a database repository for further exploitation. A set of open-source R and PYTHON scripts is used for data-collection, processing and parsing. Digital content is available in an open and structured format, such as XML (eXtensible Markup Language), and enables the use of novel tools and methods from the fields of computational linguistics and artificial intelligence, e.g. deep neural networks, support vector machines etc. The aforementioned software is rapidly developing to an integrated suite of apps and services, which are relying on an underlying platform through a set of specialized software connectors and agents (bots).
This approach to digital transformation is already been highlighted as a good practice by the Inter-Parliamentary Union (IPU) [5]. It is a well-defined end-to-end process that has been streamlined and optimized to produce high-quality open corpora of administrative texts and it has proven to be both robust and flexible. Hence, it can be efficiently adjusted and scaled up to facilitate change in Middle East administrations through the development and oversight of a decentralized network of trained administrators.
References
[1] Farazmand A. (1999) Bureaucracy and the Alternatives in the Middle East, in Henderson K.M., Dwivedi O.P. (eds.) Bureaucracy and the Alternatives in World Perspective. International Political Economy Series. Palgrave Macmillan, London
[2] Fitsilis F. (2019) Imposing Regulation on Advanced Algorithms. Springer, Cham.
[3] Andrews, P., & da Silva, F. S. C. (2013) Using parliamentary open data to improve participation, in Proceedings of the 7th International Conference on Theory and Practice of Electronic Governance, ACM, pp. 242-249.
[4] Sartor, G. et al., eds. (2011) Legislative XML for the semantic web: principles, models, standards for document management. Vol. 4. Springer Science & Business Media.
[5] IPU (2019) Innovation in parliamentary working methods, IPU Innovation Tracker 3.