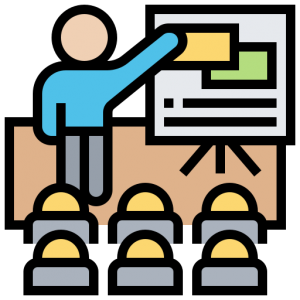 The past six months were filled with workshops, conferences and lecturing activities. Find below a short list with the most interesting ones.
Event
Bakohumas Thematic Forum 2022: the extent of openness of the Parliament of Indonesia
When
8 June 2022
Title
Digital platforms for strengthening public engagement
Media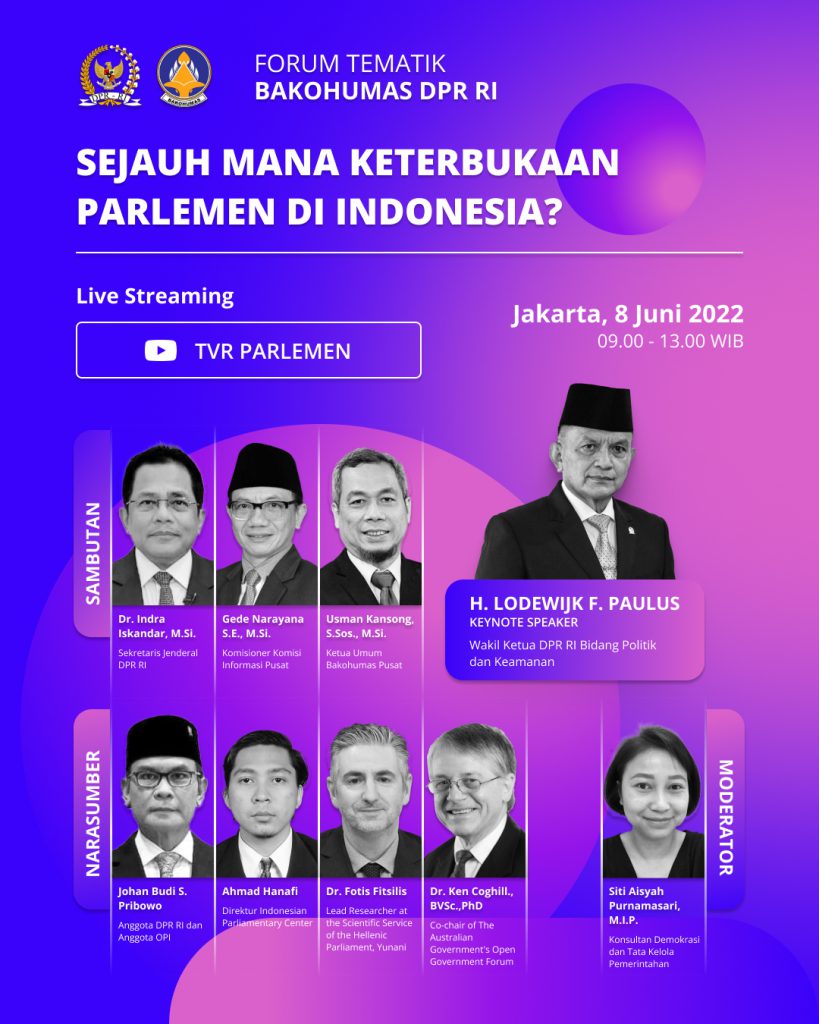 ******
Event
12th Samos 2022 Summit on ICT-Enabled Governance
When
5 July 2022
Title
Preliminary results of an empirical study about AI applications in the parliamentary workspace
Link(s)
******
Event
15th Wroxton workshop of Parliamentary Scholars and Parliamentarians
When
30 July 2022
Title
Crowdsourcing the Digital Parliament – The Case of the Hellenic OCR Team
Link(s)
******
Event
Parliamentary exchange program: discussion with Members of Parliament from India on strengthening governance and combating disinformation through the use of innovative technology*
When
13 September 2022
Title
Panel discussion
The parliamentary exchange program is funded by the State Department's Bureau of Educational and Cultural Affairs and organized by the Institute for Representative Government (IRG) in partnership with the National Democratic Institute (NDI).
******
Event
LegisTech Forum 2022
When
13-16 September 2022
Titles
Legislative Information Management System in the United States House of Representatives (discussant); phasing-out legacy systems and how to match old and new technologies (moderator); how Artificial Intelligence is (or can be) applied to legislative activities (debater);  the digital transformation case of the Hellenic Parliament (presenter)
Link(s)
******
Event
Lecture at the CIDEIPP International Studies Program on Parliamentary Diplomacy
When
17 September 2022
Title
A special example of interparliamentary cooperation
Link(s)
******
Event
The Open Government Institute Master Lehrveranstaltung, Zeppelin University
When
17 October 2022
Title
Einsatzfelder von künstlicher Intelligenz in Parlamenten
******
Event
Hearing at the National Congress of Argentina before the Bicameral Commission of Planning for the Future
When
24 October 2022
Title
My perspective of the 'parliament of the future'
Links
Media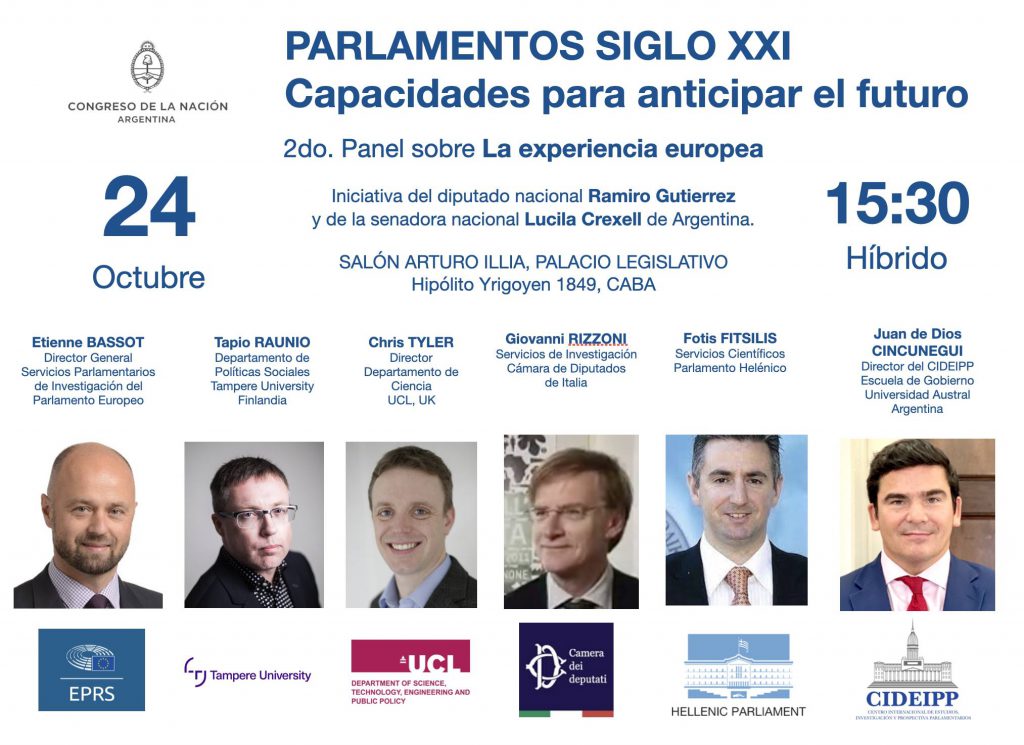 ******
Event
Legislators' Forum on Innovations in Democracy, Washington, DC
When
15 November 2022
Title
Using AI to Understand and Engage with Constituents
Link(s)
Media
******